Looking back.
Went to the Philippines!
Manahis Band
My wife and I joined her mother in the centennial celebration of her home town Lian Batangas. My first trip to that part of the world was a two week celebration that included plenty of food, great people and a parade!
Intramuros
We took an excellent walking tour of the center of Old Manilla led brilliantly by Carlos Celdran.
The Grove Workshop
SPACE on Ryder Farm's workshop of The Grove. A killer company, Boo Killebrew, Mfoniso Udofia (Playwright and Director), Patrice Johnson, Axel Alvin, Ngozi Anyanwu (photobomber), Ito Aghayere, Maduka Steady, Russell G. Jones, and Adeyinka Adebola.
Sweat Workshop
Glad to help workshop Sweat Co-Commissioned by Oregon Shakespeare Festival and Arena Stage. The cast was awesome, Melissa Golliday, Patrick Murney, Kate Whoriskey (Director), Danny Mastrigiorgio, Sheldon Best, Carlo Alban, Russell G. Jones, Lynn Nottage (Playwright), Kevin Kenerly, Melissa Leo, and Tina Benko.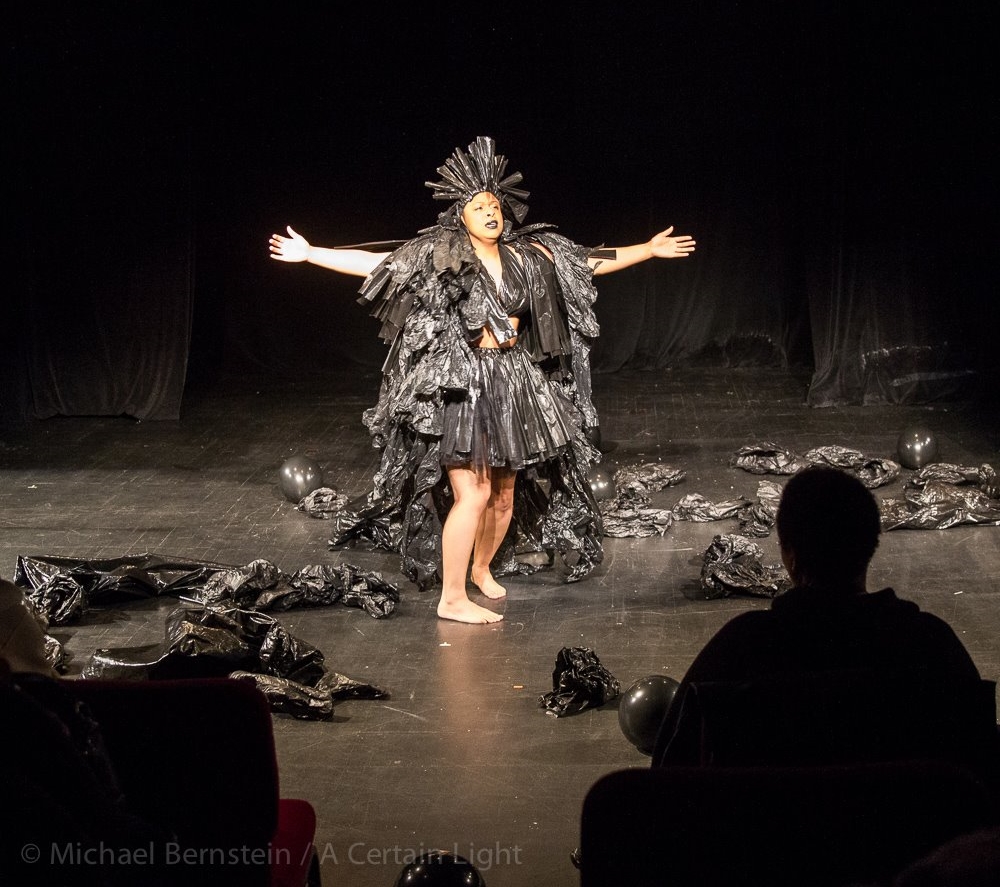 Artist 4 Change NYC
I joined this artist/activist group which sprouted from the recent spate of violent deaths of people of color by the hands of the police. Fertile Ground an evening of curated performances brought many artist together to process and challenge the apathy and powerlessness. Taja Lindley's piece was unexpectedly disarming and moving.
Bolden Kekoa Lejano Jones
We welcomed our first born in July. A healthy, beautiful baby boy. Believe me he's really juicy!
The Knick
Andre Holland is a class act. It was great to enjoy my fourth time working with Steven Soderbergh and be with Andre on such a great show.
New York Stage and Film Conveneing
Facilitated a convening workshop for NYSAF's 2015 staff. Augusto Boal's Columbian Hypnosis worked wonderfully here!
Colors of Community
I had a great time on this panel about artist/activist moderated by Dr. Jason Hendrickson, with Clinton Lowe, Liza Colón Zayas, and Kisma Herman for the Modern Day Griot Company.
Louie
Louis C.K., Russell G. Jones and Pamela Adlon on set at the JetBlue Terminal at JFK. A great day on the job!
Blind Spot @ NYSEC
Blind Spot's first 4 Salon Series commissioned by The New York Society for Ethical Culture was a success in large part to the team pictured here. Bryan Glover, Mary Bacon, Mary-Lynn Cesar, Mari Newhard, Chris Nunez, Diane Kirschner, Amy Meckler, David Wilson Barnes, Julie Lucas and Russell G. Jones.
Step and Repeat
Russell G. Jones host of the 7th Annual Teer Spirit Awards, with Producing Artistic Director of the Classical Theater of Harlem Ty Jones and Actor Billy Eugene Jones.
7th Annual TEER Spirit Awards Gala, Honorees, Presenters and Host
Honorable Chief Nike Davies-Okundaye, Rosal Colón, Rosalba Rolón, Alvan Colón Lespier, Keith Josef Adkins, Sydne Mahone, Carmen De Lavallade, Kamilah Forbes, Dominique Morisseau, Michelle Wilson, Dr. Mary Schmidt Campbell, Roberta Uno, Thelma Golden, Russell G. Jones. Kwame Kwei-Armah (Not Pictured)
NOW Africa
The producers of NOW Africa's Inaugural African Playwrights Festival, Mfoniso Udofia, Ngozi Anyanwu, Chinyere Anyanwu, Erin Cherry and Bashir Solebo laid the ground work for a great new tradition that I am proud to have been a part of.
1300 Lafayette Workshop
Workshop for Stacey Mindich Productions with a stellar company Leigh Silverman (Director), Lisa Timmel (Dramturg), Andy Lucien, Jenni Barber, Aaron Serotsky, Rebecca Naomi Jones, Cyd Cahill (Stage Manager), Brooke Berman (Playwright), and Russell G. Jones.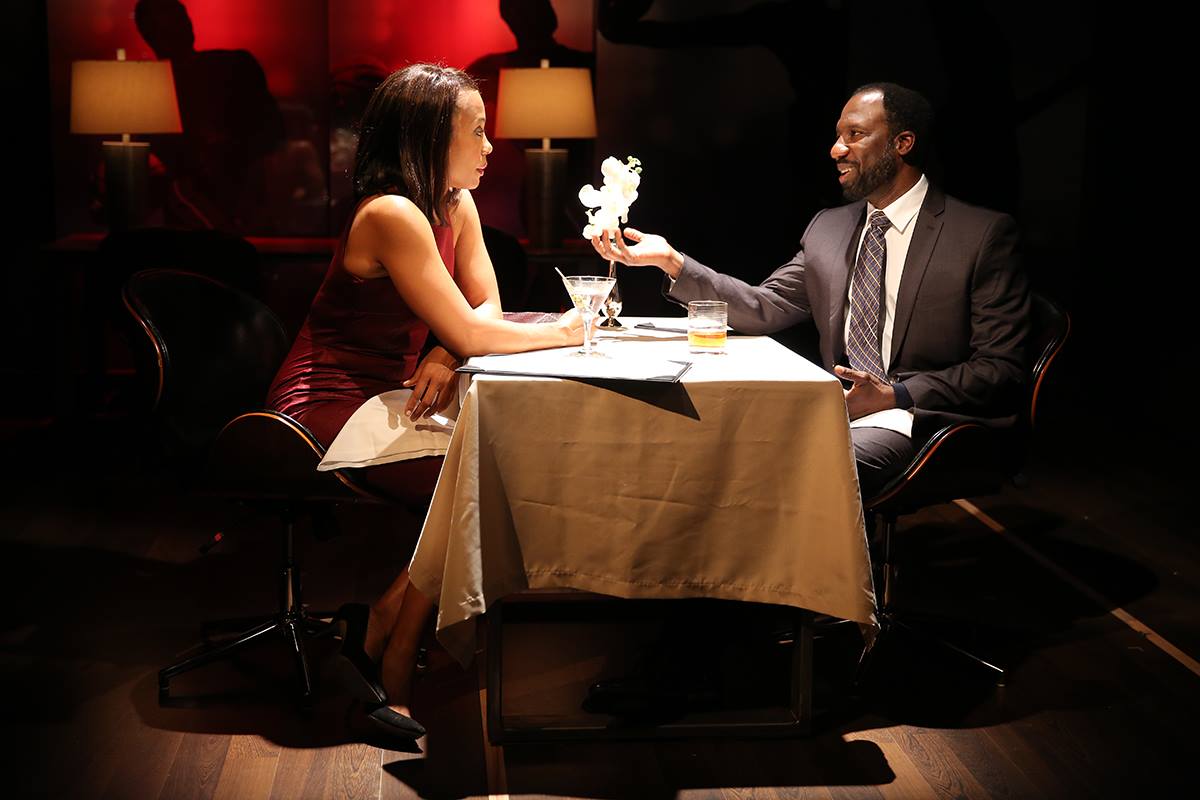 King Liz
Second Stage Uptown's Production of King Liz by Fernanda Coppel directed by Lisa Peterson, Stage Manger Lori Ann Zepp. Karen Pittman and Russell G. Jones.
POI
Shot a couple scenes on Person of Interest directed by Alrick Riely. Here James LeGros, Kevin Chapman and Russell G. Jones in between takes.
Delicious
Did I mention that we ate like royalty in the Phillipines?
Time with Family
Kareim McKnight, Tanya Mayo, LaVera Wingfield, Russell G. Jones, Helen Cuya, Elz Jones, Bolden Kekoa Lejano Jones and Kekoa Mayo-McKnight at Sisters Restaurant in Harlem. Yummy!