Evelyn Dreams of Horses by Nathan Yungerberg Jan 2018
directed by Shira-Lee Shalit at Judson Arts Wednesdays Magic Time Reading. Ainger Mizell, Shira-Lee Shalit, Portia, Russell G. Jones, Marjorie Johnson, Nathan Yungerberg
Protect The Beautiful Place by Nathan Alan Davis @ The McCarter Theatre Jan 2018
Workshop Directed by Patricia McGregor, Russell G. Jones, Nathan Alan Davis, Danaya Esperanza, Leeland Fowler, Jocelyn Bioh, Eboni Booth and Amanda Warren
Is God Is by Aleshea Harris @ Soho Rep Feb 2018
I was directed by AD Tyler Thomas and SM Dee Daniels-Koster for one performance as Chuck Hall. photo by Sam Horvath
Lincoln In The Bardo by George Saunders @ Symphony Space Feb 2018
Reading of an excerpt for Thalia Book Club. Post-show moderator Radhika Jones, George Saunders, Jane Kaczmarek, Russell G. Jones, and Denis O'Hare.
Jimmy Crow Plays Golf One Day by William Martin @ The Lark April 2018
Reading Directed by Devin E. Haqq Bill Martin, Anthony Lopez, Tuck Milligan, Russell G. Jones, Philip Callen, Hampton Fluker, Devin E. Haqq, David Rysdahl, Kate MacCluggage, Jim Wallert, Margaret Odette, Christopher Randolph, Sharlee Taylor, Will Sarratt, Brian D Coats and Brooks Brantley
The Pithy Party Reading Event by Playful Substance @ Under St. Marks June 2018
Shelter In pLace by Raphael Perahia Directed by Dan Renkin, with
Rahoul Roy, Whitney St. Ours, Ron Phippen, Megan Greener.
Pictured Artistic Director of Playful Substance Bree O'Connor

The Big Show by Fifth Graders @ PS 111 ADOLPH S. OCHS June 2018
Directed by Paco Lozano-Wiese. John Hayden, Ivette Dumeng, Ato Essandoh, Maiken Wiese, Margarita Levieva, Ashley Marie Ortiz, Tucker Lewis, Danielle Beckmann, Russell G. Jones, Wrenn Schmidt, Andrew Samonsky










Leaving Lazy Oak Lane by Korde Tuttle @ New York Stage and Film July 2018
Tommy Schrider, Korde Tuttle, Russell G. Jones, Jennean Farmer, Carter Redwood, Reynaldo Piniella, Eboneé Noel, Keith Randolph Smith, John Clarence Stewart, Tonye Patano, Zenzi Williams and Mandi Masden
NYC SCOTUS Theater reading directed by Becca Wolff @ The Vineyard Theater July 2018
Good Grief by Ngozi Anyanwu @ The Vineyard August 2018
Workshop Directed by Awoye Timpo. Russell G. Jones, Jack Berenholtz, Kelsy Durkin, Kareem M. Lucas, Zenzi Williams, Ngozi Anyanwu, Awoye Timpo, Patrice Johnson and Alex Hernandez.
Navy Yard Pilot by The Fields Brothers Reading @ The Players Club Sept 2018
Cast by Judy Henderson Casting
If Pretty Hurts Ugly Must Be A Muhfucka by Tori Sampson @ Playwright's Horizons Oct 2018
Directed by Leah Gardiner. Leah Gardiner, Nike Kadari, Tatiana Williams, Dorcas Sowunmi, Ito Aghayre, Brittany Bradford, Russell G. Jones, Alfie Fuller, Mamoudou Athie, Daniel Boisrond and Tori Sampson. photo by Kristy Bodall


Impact by Ray Yamanouchi Out Loud Workshop @ Ars Nova Oct 2018
Directed by Taylor Reynolds. Jorge Luna, Katie Lee Hill, Curt Bouril, Maechi Aharanwa, Jennifer Tsay, Chinaza Uche, Paige Carter, Taylor Reynolds, Roy Yamanouchi, Michelle Beck, Tony Goins, Reynaldo Piniella not pictured Jo Mei
Cast of soft by Donja R. Love reading @NYSAF Oct 2018
Gabriel Diego Hernandez, Russell G. Jones, Galen Ryan Kane, Andy Lucien, Joshua E. Nelson, Namir Smallwood, Ryan Jamal Swain, James Udom
soft by Donja R. Love @ NYSAF Oct 2018
Reading directed by Awoye Timpo @ The Glicker-Milstein Theater Galen Ryan Kane, James Udom, Russell G. Jones, Ryan Jamal Swain, Andy Lucien, Donja R. Love, Awoye Timpo, Joshua E. Nelson, Namir Smallwood, Gabriel Diego Hernandez, Cristina Pitter photo and stage management by Violeta Picayo
Donja R. Love, Russell G. Jones, Ngozi Anyanwu
These beautiful artists!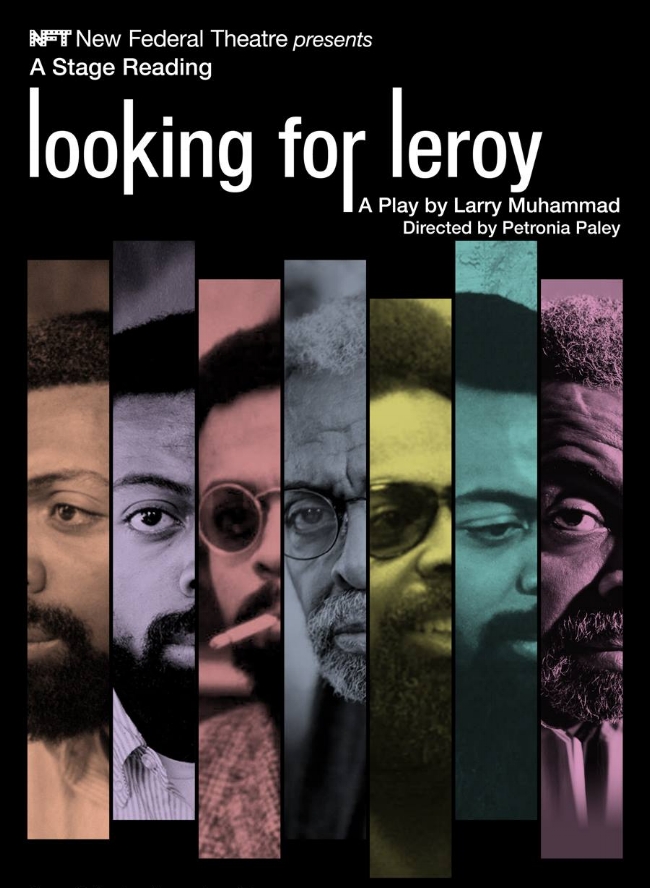 Looking For Leroy by Larry Muhammed @ The New Federal Theatre Nov 2018
a reading directed by Petronia Paley. Nsangou Njikam, Russell G. Jones, Larry Muhammed, Petronia Paley & Woodie King Jr.
The Night Man Feature Film Screenplay Reading @ UTA photo by Devin E. Haqq
Directed by Russell G. Jones written by Keith Josef Adkins & Devin E. Haqq Sept 2018
The Night Man reading @ UTA photo Devin E. Haqq
Members of the cast Anthony Chilsom & Frank Harts Sept 2018
Bridget Gabbe, Reynaldo Piniella, Russell G. Jones & Robert Stanton
The whole room is listening. photo by Devin E. Haqq Sept 2018
Reading Platinum Island Pilot by Foster Stevenson @ D'Angelico
special Thanks to Kim Brieholtz photo by John Leyman June 2018
Cast of Platinum Island Pilot reading
Kareem Lucas & His Mother Barbara Austin-Lucas
Reading of An Inconvenient Negro by Kareem Lucas @ Vital Joint, Brooklyn, NY August 2018