DEVELOPED NEW WORK in 2018
A gallery of the Workshops & Readings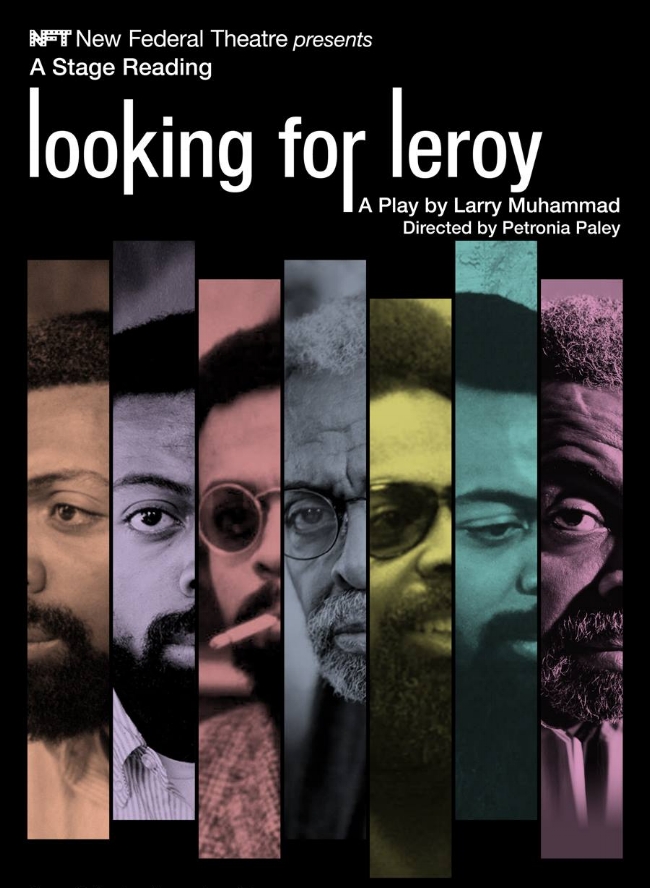 When you drop into Drama Book Shop after hearing that it's lease is insurmountable and you find that King Liz by Fernanda Coppel a play that you originated a role in is a staff pick!
Below, from left, Karen Pittman in the title role in "King Liz," Jeremie Harris, Russell G. Jones and Caroline Lagerfelt, at Second Stage Uptown.
Credit Sara Krulwich/The New York Times
Donned My Director's Hat
@ Dr. Barabara Ann Teer's National Black Theater Institute of Action Arts, for an invited reading of Levy Lee Simon's GENTRIFIED (Metaphor of The Drums)
Click the above photo for my gallery of Manhattan Theater Club's Broadway production of Saint Joan with a wonderful cast led by Condola Rashad as Joan of Arc.
Thank you to all the friends that came through!
And you can catch me as Blacksmith Hiram Munson in Scott Frank's Western miniseries Godless.
You can catch me as Norm again in the sixth and final season of The Americans.
That time when Kerri Russell photobombed us at the Season 6 Premiere Event at Tavern On The Green.
As part of Amazon's Pilot Season I am featured in the "genre-bending comedy SEA OAK" starring Glen Close. It was created by George Saunders, 2017 Man Booker Prize winner for LINCOLN IN THE BARDO and directed by Emmy Award winning Atlanta director Hiro Murai.
Click image below to watch a scene from the pilot.
Acted in The 24 Hour Plays On Broadway for the second year in a row.
Click the #24HPBWAY button below for details.
Had the distinct pleasure of tackling "Live" from 100 Monologues by Eric Bogosian. Click the image below to visit the website and check out my work along with some of the most interesting actors in New York today!
Made my debut at The Signature Theatre this September playing two roles in another undeniable theatrical experience by Suzan-Lori Parks directed by Soho Rep Artistic Director Sarah Benson!
Click the image below for details.
Had a great time sharing this actors roundtable with Dominque Fishback, Rob Morgan and Rosalyn Coleman. Saturday April 29th at ART/NY's South Oxford Space.
Great coverage in American Theater of The New Black Fest 2017, featuring the reading I directed of Ngozi Anywanu's new play Nike!
On the red carpet for the premiere of Season 5 of FX's The Americans.
I had the honor of directing a powerful new play by Dennis A. Allen II called Manhood as part of The National Black Theater I Am Soul: Playwrights Residency.
Manhood examines love, using humor, horror and toxic masculinity.
Biography
Russell G. Jones is an Auldeco, Obie and SAG Award winning actor. He has worked as a facilitator, moderator and teaching artist for two decades and is the founder of BLIND SPOT a multi-platform campaign that facilitates cross-cultural dialogue and critical thinking to recognize and resist internalized and systemic oppression. He's appeared on four versions of Law & Order and never as the criminal.
In addition to serving on HB Studio's Artistic Advisory Council, the Advisory Board for Developing Artists Theater Co. and being a member of the board at Ensemble Studio Theatre, he is happy to be the partner to Elz Jones and a father (figure) to Bolden and Kekoa.